Welcome to Bettcher Manufacturing
---
We're in the business of producing quality metal stampings.
Established in 1894, we have a long history of manufacturing metal components. Headquartered in McAllen, Texas, with a manufacturing facility in Reynosa, Mexico, we are equipped to handle products ranging from small, very intricate parts to large gage, deep drawn housings for nearly any type of industry. Bettcher encompasses a variety of presses, from 60 to 900 tons, and has the technology for processing progressive, line and transfer tooling. We are also equipped with many facets of fabrication.
As an engineering focused company, we offer our expertise while products are still on the drawing board as well as assisting in cost reduction efforts through design improvements.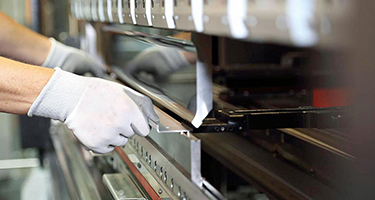 Bettcher Manufacturing
Our metal stamping processes have the capability to meet the needs of many markets. With presses ranging in capacity from 60-900 tons, and as an ISO 9001:2008, ASR & ANAB registered company, you can count on quality first.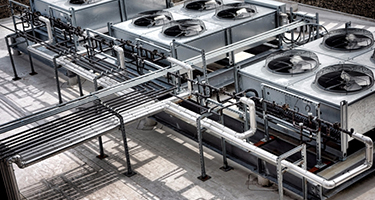 HVAC
Bettcher has extensive experience working with customers related to HVAC applications. Not only do we have knowledge making components to this industry, but we also have expertise in the requirements of the final OEMs and certifications.
Products & Portfolio
---
At Bettcher, we manufacture products and solutions for our customers, from simple pressed/formed small parts to more elaborate and larger assemblies. This includes value added processes such as welding, fabricating, assembly, coating and plating. We make components for HVAC equipment, compressor parts, motor parts, refrigerator parts, motorcycle parts, commercial truck parts, just to name a few.
Our mission is to be recognized as a collaborative partner and world class manufacturing leader by bringing optimum value in the areas of:
Product Quality
On–time Delivery
Customer Service
Sustainability
By excelling in these areas we will create an environment that will allow Bettcher to responsibly grow and provide a secure and rewarding future for the entire community.
Our vision is simple as we strive to be:
Our customers' preferred supplier.
A strong and sound company for our stakeholders.
An innovative company.
An extraordinary place to work.
A family!
Headquarters
5801 George McVay Drive, Ste, 200
McAllen, Texas 78503
Manufacturing Facility
Avenida Industrial Rio San Juan 1966
Parque Industrial Del Norte, C.P. 88736
Reynosa, Tamaulipas, Mexico
Company News
General Description: Responsible for all aspects of in-house tool manufacturing, maintenance, development and testing activities. Must ensure the business objectives are met to maximize productivity…

Read More

General Description: Responsible for all activities related to the production process, work instructions, continuous improvement, and safety of the CNC machines and CNC department personnel.…

Read More

General Description: Will work directly with all shop floor staff to ensure best possible productivity, without sacrificing quality and safety, are achieved within the operation.…

Read More











We'd Love to Show You Our Facilities
Give us a call, or send us a message so we can figure out how we can best serve you by fulfilling your manufacturing needs!