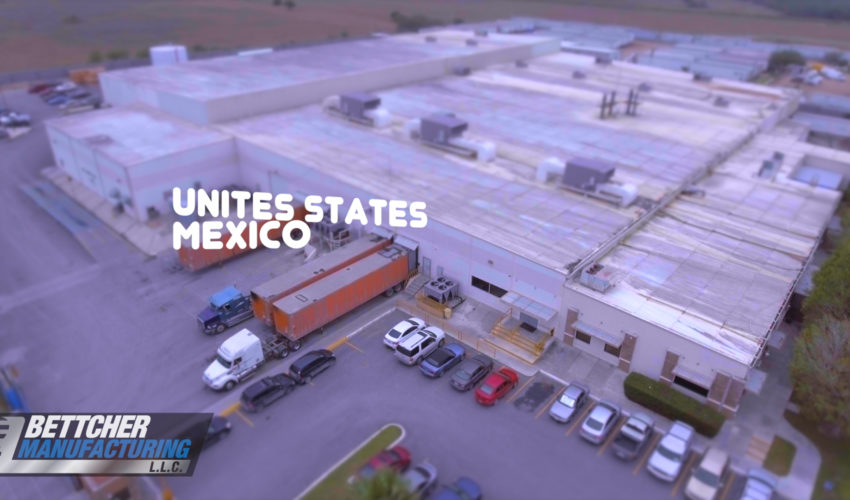 Markets
Our Metal Stamping processes have the capability to meet the needs of many markets. With presses ranging in capacity from 60 ton to 900 tons, Bettcher is committed to precision metal stamping manufacturing. As an ISO 9001:2015, ASR & ANAB Registered company, you can count on quality first. Applying our experience gained from serving a multitude of industries has proven beneficial to all of our customers. Click here to learn more.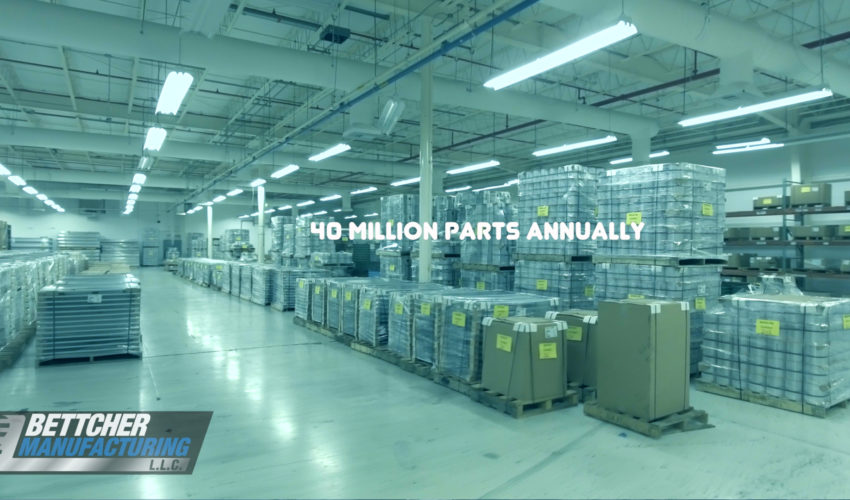 Products
Bettcher's extensive expertise includes sheet metal fabricating, robot welding, spot welding, CNC machining, CNC press brake fabricating and others. Bettcher is loaded with both equipment and expertise ready to satisfy our customers value added requirements.
We work closely with our customers, using the perfect combination of machine skills and man power, to offer customers integrated value added solutions. These include a combination of operations such as stamping, welding, trimming, grinding, assembly, etc. Our Welders and robotic welding processes are AWS certified. Click here to learn more.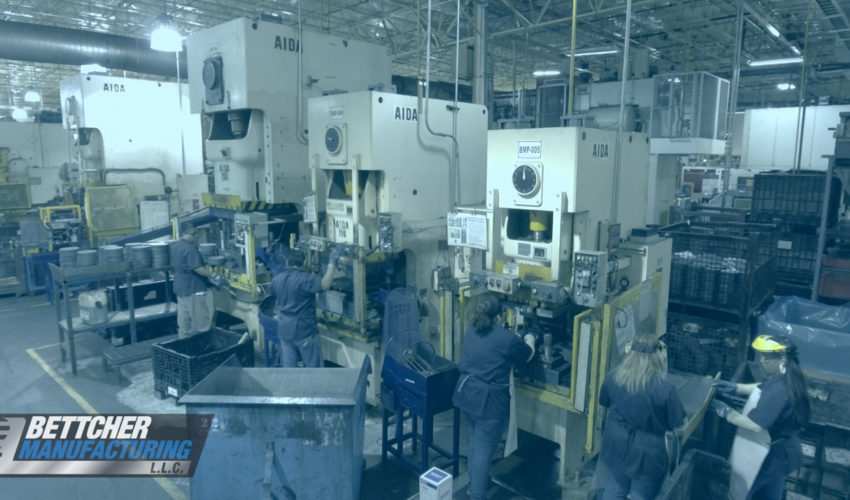 Equipment
Bettcher's extensive equipment includes: 46 presses, from 60 to 900 tons, robot welding machines, resistant spot welders, MIG welding, stud/PEM riveting machines, tapping machines, trimming machines, four slide presses, CNC 2, 3 & 4 axis lathes, 3 axis CNC mills, precision grinding, vibratory de-burring, multiple 3 stage parts washers to wash, apply rust preventative and iron phosphate application, 2 cranes of 15 tons and 1 crane of 5 tons. Click here to learn more.